How to balance PH in your skincare routine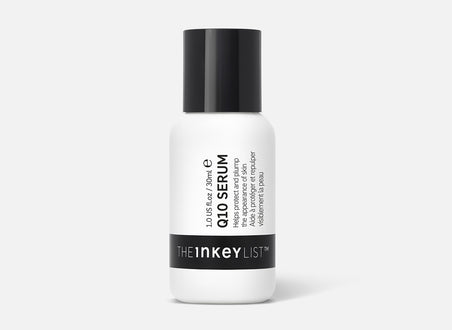 Keeping your skin pH balanced and at a consistent level will help support healthy skin. The products you use in your skincare routine can have an impact on your pH levels, along with other factors, so it's useful to understand what you can do to maintain a healthy balance.
WHAT DOES pH STAND FOR?
The pH (potential of Hydrogen) scale identifies the acidity levels of your skin and the products used on it. It ranges from 1 to 14 with 1-6 acidic, 7 neutral and 8-14 alkaline. Essentially it is an indicator of your overall skin health.
A normal pH balance for skin typically leans more towards the acidic end of the spectrum at around 5.5.  Deviation from this in either direction can allow free radicals and bacteria to thrive which can lead to breakouts, dehydration and inflammation. The acidity of the skin is what helps it combat potentially damaging external stressors. If your skin is experiencing irritation, acne, redness or breakouts, this can be an indication that the pH is imbalanced.
To keep your skin balanced, it's best to opt for products between the range of 4.5-7 pH but as close to that 5.5 mark as possible. Whilst there are skincare products outside this range, be aware that their use means that it takes longer for the skin to return to normal in which time it may be more vulnerable to free radicals and environmental stressors such as UV. 
If the pH is low (1-6) then this is closer to the natural pH but if too low it can be over exfoliating and compromise the skin barrier.
If the pH is high and more alkaline (8-14) this can strip away the natural oils of the skin and damage the skin barrier causing dryness, redness, inflammation and irritation. 
WHAT CAN AFFECT THE pH BALANCE OF MY SKIN?
Environmental factors: pollution, sun, water, seasons 

Lifestyle factors: smoking, drinking, diet

Skincare factors: overwashing, soaps, certain ingredients, makeup, skin type, oil 
HOW DO I MAINTAIN A NORMAL SKIN pH?  
Look out for indications from your skin that something isn't right. Redness, dryness, breakouts, irritation can all be signs the pH is leaning to the alkaline.

Cleansing - a lot of soaps are very alkaline which can strip the skin of its natural oils. Choose a cleanser that suits your skin type. 

If you want more details on the pH levels of your skin and how to tailor your routine, you can get it tested by a doctor or dermatologist. 
Keeping your pH levels balanced can be best tackled at the surface and finding the right cleanser can prevent deeper damage as well as support the skin's bacteria. Our unique formula of 1% Hyaluronic Acid complex and 1% Inulin compound both deeply hydrates the skin to support a healthy skin barrier as well as optimizing skin PH levels.​
Try… Q10 Serum
To help protect from the impact of external stressors that can imbalance the skin's pH, Q10 Serum is a powerful antioxidant that helps to protect your skin from environmental stress and create a protective barrier. 
Want to find out more about pH levels and whether your skincare routine is balanced? Contact us at askINKEY.