How much product should I apply?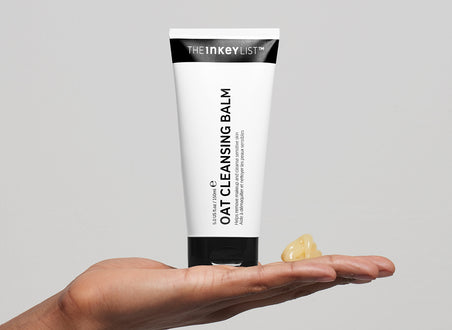 The product and its stage in your routine can define the amount that we need to apply to the skin. More doesn't necessarily mean greater results and can also shorten the lifespan of your product as well as cause side effects such as pilling. In extreme circumstances, overuse could also cause irritation or congestion of the skin. Underusing, however, can hinder efficiency of your active ingredients and slow down the results. 
The advisable quantity of product to use can be affected by its consistency (e.g oil spreads further than creams) and also takes into consideration the percentage of active ingredient in the formula. 
As always, observe and listen to your skin when exploring your quantities and adjust usage amount and frequency as necessary. We recommend patch testing when introducing any new product into your skincare routine. If you are experiencing a reaction, remove the product from your routine and contact the askINKEY team or your doctor/dermatologist for advice. 
We've created this handy sizing reference guide for each stage of your skin care routine of how much to apply: 
CLEANSER: RASPBERRY SIZE
Oil and water based cleansers may require some fluctuation in the amount you use and other factors such as make-up, skin type etc could affect your cleansing regime. If you wear a lot of makeup or get a build up of sebum and dirt daily, you can also try double cleansing for better results from multiple products versus lots of one. 
HYDRATOR: PEA SIZE
Use enough Hyaluronic Acid Serum to cover the face and neck area in a thin layer for full hydration. 
TREATMENTS: PEA SIZE
Treatments are where your actives lie, we want to make sure the target areas are covered without over application. Enough product to create a thin layer across the skin the exact amount of which will depend on its consistency. 
EYE TREATMENTS: PINE NUT SIZE
The area under your eye is small therefore requires a small amount of product. Using less eye treatment also minimizes the amount of rubbing required which could irritate the tender, delicate skin beneath the eyes. 
Try Caffeine Eye Cream for a hydrating undereye wake up. 
MOISTURISER: BLUEBERRY SIZE
Typically, this amount of moisturiser should be enough to cover your face and neck area. If you have a dry skin type or dehydrated skin you may require more or can add in a facial oil such as Squalane Oil for hydration and to further coverage. 
SPF: RASPBERRY SIZE
In this case, more is more and SPF should be applied liberally to ensure all areas are covered. We also recommend topping your SPF up throughout the day for maximised protection. 
Try SPF for UVA/UVB protection. 
If you want further guidance on application of your routine, contact the askINKEY team.
Written by one of our askINKEY skincare advisors
Our askINKEY team are available on our live chat. A friendly bunch, all experts with deep product knowledge, ready to make skincare as simple as possible. Whether you are an ingredient expert or starting your journey, no question is too big or too small, no judgement or jargon, we're here to help and be part of your journey.
Share the article with others