5 Ways to Get the Most Out of Your Skincare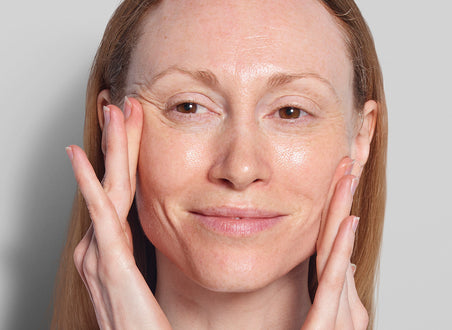 What if you could make your skincare products work more effectively, get better results, and save some money in the process? Well—we have good news. There are little tweaks you can easily make to maximize your results and your paycheck. Keep reading for our top five tips for getting the most out of your skincare routine.


1. Learn How to Apply Face Serum
The number one way to get the most out of your skincare products is to make sure you're using each one in the most effective way. Take your favorite serum, for example. Believe it or not, there's a right way to apply this step: dampen skin before application to help the product absorb better. This is especially true for Hyaluronic Acid Serum. Hyaluronic acid can hold 1000x its weight in water so it works best when there's water already on your skin for it to draw from.


2. Exfoliate 2-3 Times a Week 
With age, cellular renewal slows down and skin doesn't turnover as easily as it did before. What does that mean for skin? Dead skin cells get stuck on the surface which creates a dry, dull look. This buildup also makes it harder for your other products to penetrate skin's surface and address concerns. Exfoliate with a gentle chemical exfoliant 2-3 times a week to clear buildup and help the rest of your routine work better. We recommend our Glycolic Acid Toner or PHA Toner (gentle enough to be used every AM and PM).


3. Layer Your Skincare Correctly
First of all, choose products with active ingredients to support your skin goals. Excess oil? Balance it with Niacinamide Serum. Loss of firmness? Bring back bounce with Collagen Peptide Serum. Lines and wrinkles? Smooth them with Retinol Serum. For best results, we recommend pairing any targeted treatment with Hyaluronic Acid Serum to support skin's barrier and hydration at the same time. When layering, apply serums from thinnest to thickest texture so they can sink in properly. What about the rest of your routine? Brush up on how to layer skincare so your products work harder for you.
 
4. Make Your Products Multitask 
You can also get more from your skincare by using it more than one way. While the label might only list one use, most formulas can be used in multiple ways. For example, our award-winning Oat Cleansing Balm doubles as a shaving balm in the shower or a ten-minute nourishing mask and Salicylic Acid Cleanser works great as an acne-fighting body wash. Rosehip Oil can be used to tame beards, split ends, and eyebrows. Mix Caffeine Eye Cream with concealer on fun nights out for extra-smooth, illuminated under eyes. One of our favorite tips is to add two pumps of Polyglutamic Acid Serum into your preferred foundation for a dewy finish.


5. Create AM & PM Routines
Sometimes timing is everything and this is particularly true for skincare—it's so important to have both a morning and night skincare routine. The fact is, products work harder and deliver the results you're looking for if you apply them at the right time.  For example, since most cell regeneration happens as you sleep, retinol is most effective when applied overnight. So what's better to use in the daytime? Vitamin C Serum and SPF 30 are everyday essentials to fight off free-radical damage and keep skin youthful especially since skin is more exposed to these things in the daylight. And at night? Focus on actives like a Retinol Serum and extra hydration to help the skin repair itself. We love Ceramide Night Treatment for its restorative and plumping benefits. If you need help creating the right AM or PM routine for you, try our personalized recipe builder.


If you have any questions about how to use your INKEY products, chat with our team at askINKEY.