Do I need to wear SPF all year round?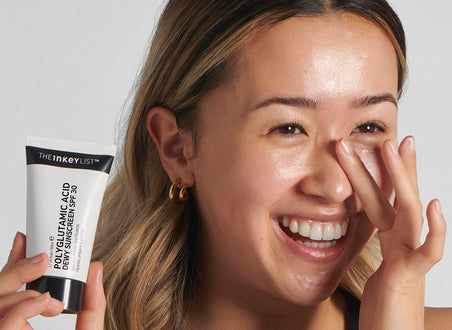 Contrary to popular belief, SPF (sun protection factor) is not just for the summertime, when the weather is warm and the sun is at its hottest/in the sky for the longest. While this is of course an important time of year to be extra diligent with sun cream application, you should really be applying yours year round, come rain or shine.
Daily application is especially crucial when you consider that up to 80% of UVA rays from the sun are able to penetrate through cloud cover (as well as glass, meaning you should wear it indoors when it's light, too). UVA rays can penetrate deeper into the skin than UVB rays, and can cause premature ageing and irreversible damage that can sometimes lead to skin cancers. 
For these reasons, wearing sun protection during the winter is a must.
Is SPF in makeup enough?
In a word: no. The SPF in foundations and other makeup is often minimal, with low factors such as SPF15 pretty common. Most people who use base makeup also do not apply nearly enough to get an effective and even coverage with regards to sun protection.
Many makeup products with SPF in them also only protect against UVB rays, which are the ones that lead to short term damage like burns. 
Therefore, a stand-alone product to layer onto skin before makeup is most recommended. 
What should you look for in your daily SPF?
Of course, the most important thing is finding a formula you like using that provides adequate protection. The texture is important, especially if you are applying makeup afterwards, or have skin that can feel clogged and heavy with more traditional sun creams. Skin-friendly additional ingredients are also a huge plus, as they can help to boost skin as well as protect it. 
Our Dewy Sunscreen SPF 30 is designed to be worn everyday, year round, whether you're wearing makeup in the city or taking a trip to the beach. A lightweight, broad spectrum SPF 30 UVA & UVB that blends in seamlessly for all skin tones leaving a dewy skin finish. The ultra hydrating, non-greasy SPF formula is THE most important step in your skincare routine and is loaded with skin-loving ingredients like 8% Polyglutamic Acid, Glycerin and Squalane to lock in moisture for smooth, dewy skin. Designed to be non-pilling, this Dewy Sunscreen SPF 30 makes this the perfect base when applied under makeup or worn alone for protected, primed and dewy skin so you can enjoy protection without compromise.